Must see attractions in Cyprus
Cyprus is a jewel tucked in the Eastern Mediterranean. It boasts historic, mythical as well as cultural destinations – visitors can enjoy various archaeological sites, or settle for other plentiful outdoor activities including annual festivals, hiking, and water games.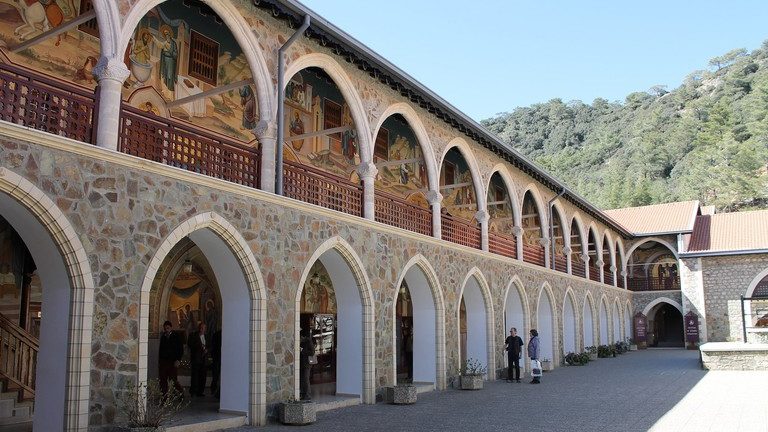 Kykkos Monastery
Kykkos monastery is adorned with decorations and antique exhibits made from precious metals such as gold, silver, brass, and bronze. Set on a mountain peak, you will need to bring your hiking gear if you want to reach this spot. The museum found at the centre will give you an account of the pre-Christian history contained in the manuscripts and other documents. At the end of your journey, settle down with a glass of wine, before descending. You might want to join locals and other visitors on August, 15 and September, 8 for the annual religious fairs.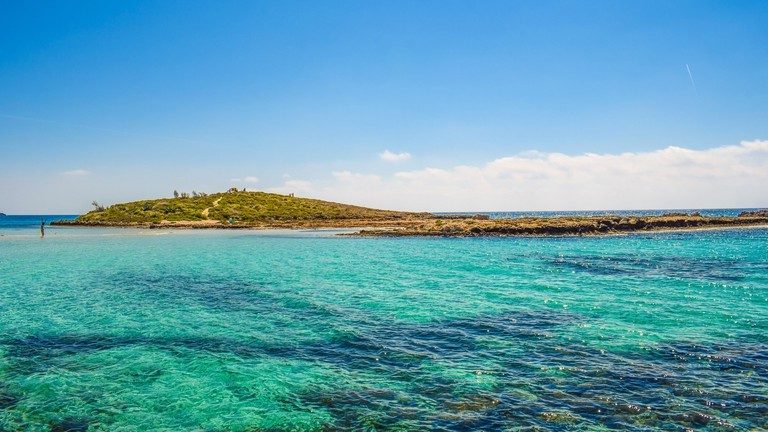 Nissi Beach
For those evening or early morning beach walks, you have to check out Nissi beach. Boasting a 500-metre (1,640-foot) stretch covered with the finest white sand, and turquoise blue waters, you will find yourself among water skiers, windsurfers, and other water babies enjoying everything from beach volleyball to foam parties. Nissi is part of the 57 local beaches awarded the Blue Flag designation.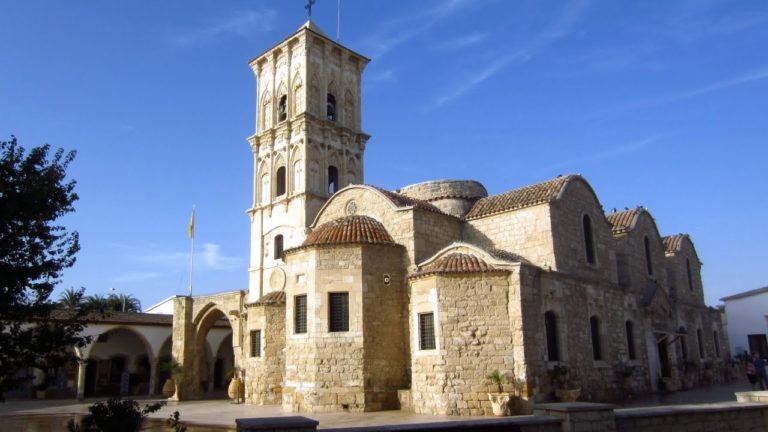 Orthodox Church of Saint Lazarus
Cyprus's architecture holds history and enchanting culture. One of the beautiful ancient architectural buildings is the Orthodox Church of Saint Lazarus. The Ayios Lazaro church, as it is locally known, stands over the tomb of Lazarus. Its remarkable architecture and intricate interior is a representation of Byzantine handiwork in Cyprus. Every year, the Church hosts a religious procession of the saint through Larnaca, eight days before Easter. There is also the Byzantine Museum, which is just 800 metres (2,625 feet) an eight-minute walk from the church.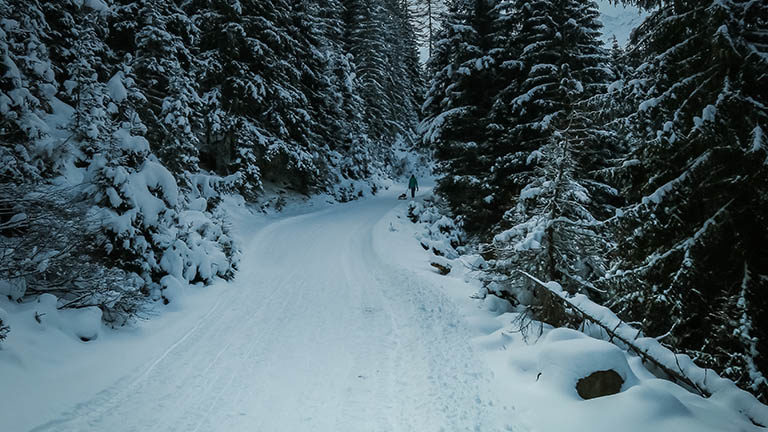 Mount Olympus
Adventure lovers, rejoice: the famous Mount Olympus is the highest point in Cyprus, standing at 1,952 metres (6,404 feet). It is located in the Troodos Mountains, roughly in the centre of the island, and looks over vast rugged land with the Mediterranean Sea shimmering at a distance. Use the opportunity to take landscape images of the island – but do so with caution; in summer, snakes slither across the surface in search of shade or food. Be sure to wear the right gear, bring insect repellent, and don't wander deep into the forest away from the trails. If you decide to visit in winter, there are activities on offer such as mountain skiing.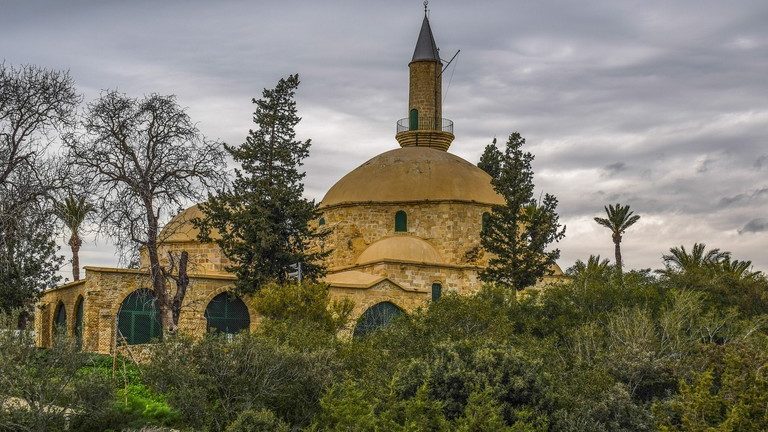 Hala Sultan Tekke
Hala Sultan Tekke is ranked as the fourth most important holy places of worship in Islam. It is believed that Umm Haram, the paternal aunt of the Prophet Mohammed, died here. The mosque is built over her tomb. The Tekke is open for all people irrespective of their religion, and is a place of great tranquillity. You can extend your stay to the picturesque Larnaca Salt Lake located less than five minutes away.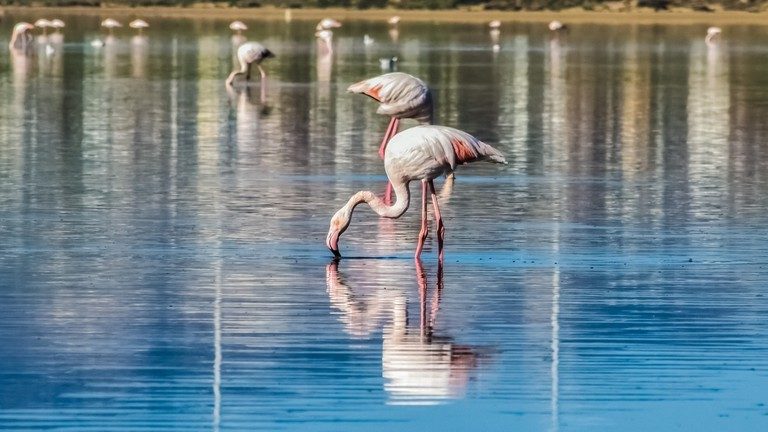 Larnaca salt lake
Larnaca Salt Lake is a network of four salt lakes, and is home to several migrating bird species. In winter, the lakes are inhabited by the long-legged pink birds, flamingos, while in summer, high temperatures cause the water to evaporate, leaving salt crusts. Earlier, the salt was harvested and was one of the major exports of the island. It is located just 4 km (2.5 miles) from Larnaca International Airport.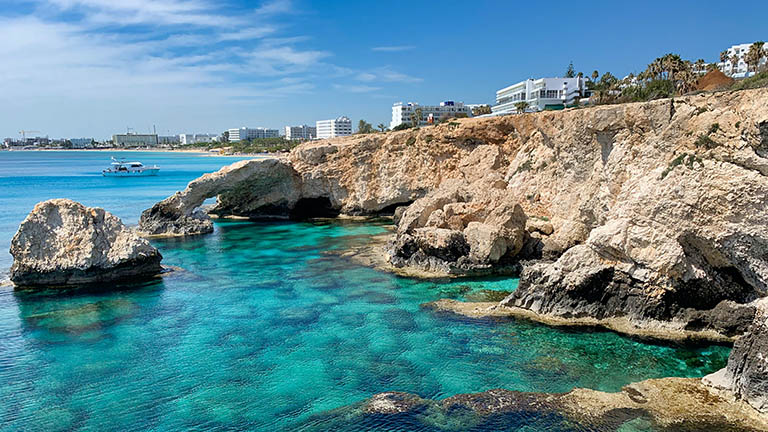 Fig Tree Bay
The sandy beach in Protaras is yet another Blue Flag holder with clear waters and golden sands for that perfect summer holiday. You can bask with a book in one hand and a drink in the other, or you can opt for an activity such as water skiing, parasailing or windsurfing. If you have children, rest assured that the shallow waters make it a perfect destination for families with young kids – and the picture-perfect paddling pools will keep your children engaged throughout.